Gays & Board Games! What could be more fun?
Want to meet new LGBT friends and allies while having a great time? As kind of an anti-social media movement, people are getting off their phones and meeting new friends to escape for a few hours playing board games! Gaming has come a long way since Monopoly and we'll play the latest and greatest games (there are great ones coming out every month and we try to play at least one new one every time), have some food and drink, and meet "the locals." We meet on the 2nd Friday and 4th Saturday of the month at 6:30 pm at IHOP in Douglasville. Please tell your friends – the more the merrier!
Contact Information
Areas of Interest
Recurring Activities
2nd Fridays & 4th Saturdays – NO GAMING EXPERIENCE REQUIRED! We eat and hang out for about 45 minutes, then clear the tables and break out the games. There are people at each table to teach the games and since we mostly focus on new ones, saying "I don't know how to play" is no excuse!
We'll have lots of games and anyone is welcome to bring new ones. We'll play one new game for people to learn (often as a group) then whatever people want to play. If we have lots of people we break into several games at different tables. Stay as late as you like.
Unofficial rules: Please avoid gossip, politics, and religion. Limit smartphone use if possible – be present and positive! ???? We're here to play games and enjoy the people in front of us. Let's do that!
Please bring guests! We want as many people as possible!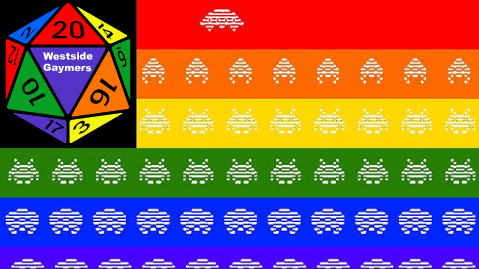 Standard Disclaimer:
Unless otherwise noted, these are independently managed organizations.
Tabletop Gaymers Inc is neither responsible for nor monitors these organizations.