DC gaymers is design to be a group of people/players who can meet up and play any game that they do desired. The point isn't surround around the game, but around the group of people who play the game 🙂
If there is a game that you love and want to share, or see a game we have already, please, Join us!
We have two DC gaymer meet ups, one video game oriented and one table top game oriented. Let us know which your interested in 😉
Contact Information
Areas of Interest
Video Games (Playstation, Xbox, Nintendo, VR/AR, mobile)
Tabletop Games (card, map, strategy, battle, etc.)
Anything you want to play!
Drinks!
Recurring Activities
DC Gaymers – Video Games (every other Tuesday) – we meet up at a gay bar called Cobalt to play Video games, do raffles, and tournaments
DC Gaymers – Tabletop Games (every other Monday, opposite weeks of VG time) – we meet up at the Embassy Row Hotel on Mass Ave to play basic table top games, and whatever gaymers decide to bring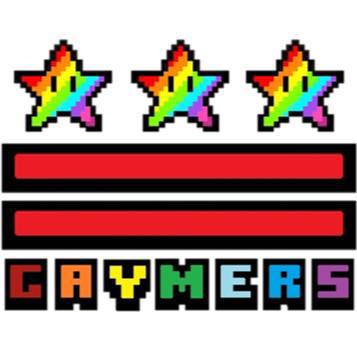 Standard Disclaimer:
Unless otherwise noted, these are independently managed organizations.
Tabletop Gaymers Inc is neither responsible for nor monitors these organizations.